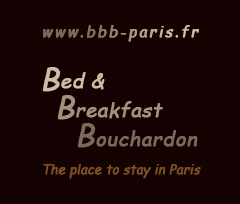 contact
availability
guestbook
photos

Your hosts
Frédéric and Jozsef have been sharing their lives and passions for many years.

Frédéric is a Frenchman who is proud of his Polish and Italian origins. He likes politics, literature, art, movies and travelling. He speaks timidly English and has some knowledge of Italian.

Jozsef is a Hungarian Dutchman who has been living in Paris since 1989. He does not like politics, nor literature and prefers a different type of movies than Frédéric. However he likes travelling to the same places as his partner. He speaks fluently Dutch, English, German and can manage Italian.